At Medicine Hat I got a new inner tube as the in the past two days I had two flat tires. I got another flat later that day. The weather was cloudy most of the day. During the ride I did not keep track of my stats. I did not have an odometer because I felt like it would take away from the enjoyment of the trip - you don't really need to know your speed. Likewise, I did not keep track of the weather too much, but now that I am writing up these posts I am noticing that I had a LOT of rainy days.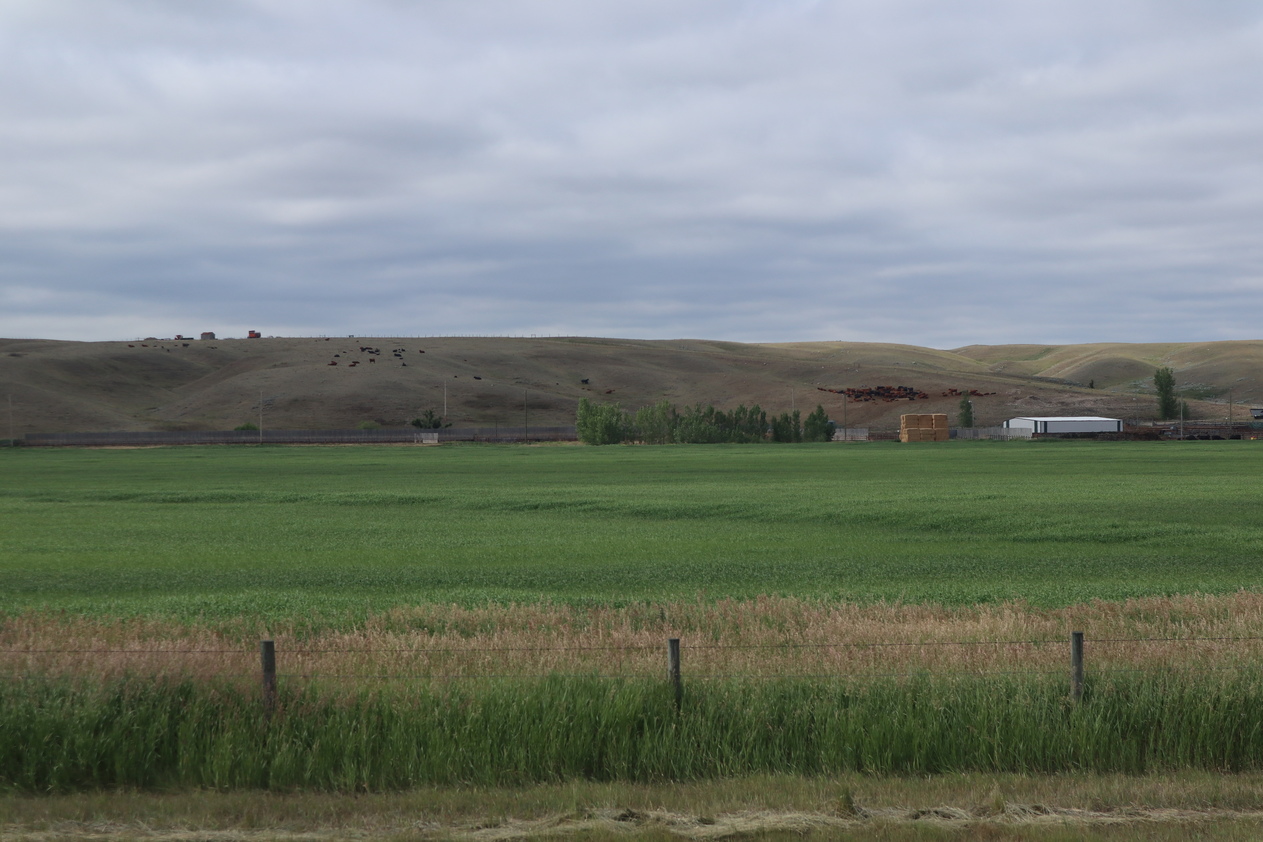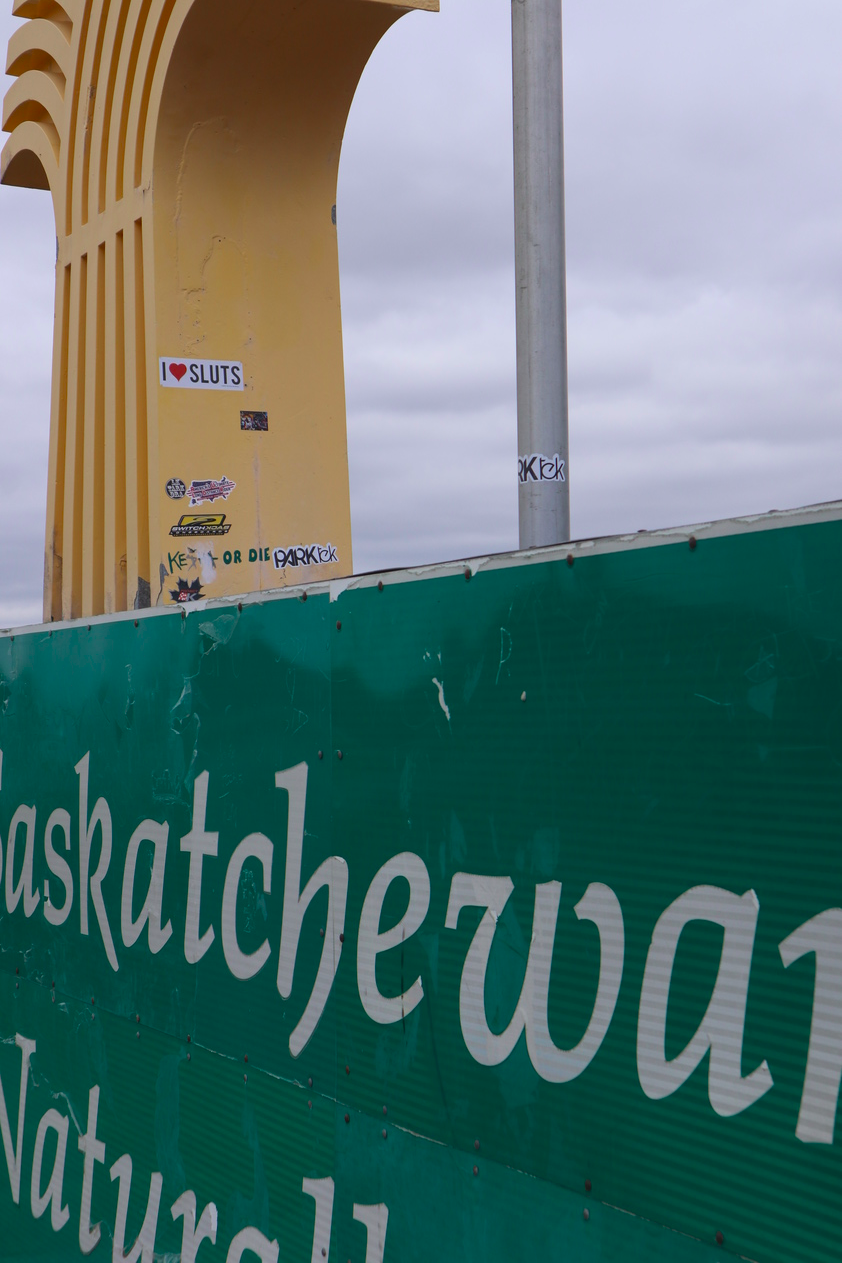 Soon I reached Saskatchewan. At the welcome sign there was small park where I met a father and son who were also taking a pit stop. The father mentioned how he was amazed at what I was doing and how he wouldn't be able to do it. I told him the only difference between us that I have the luxury of physical strength and time off. He agreed.
I took a bathroom break at the stop and continued on. It can be difficult to take bathroom breaks out in the prairies as the traffic is busy and there is not a tree in sight. Usually you just wait till the cars are far away in the distance. If you're a guy then you are lucky - you only have to get off your seat but not necessarily the bike.
Towards the afternoon I got a bit of sun. I was grateful. However, the road was filled with gopher road kill - you could always see a few dried out and flattened corpses at any given moment. I passed Eagle Valley campground (a suggested stop for the night in my guide book) and I was surprised by all the trees there amidst the plains.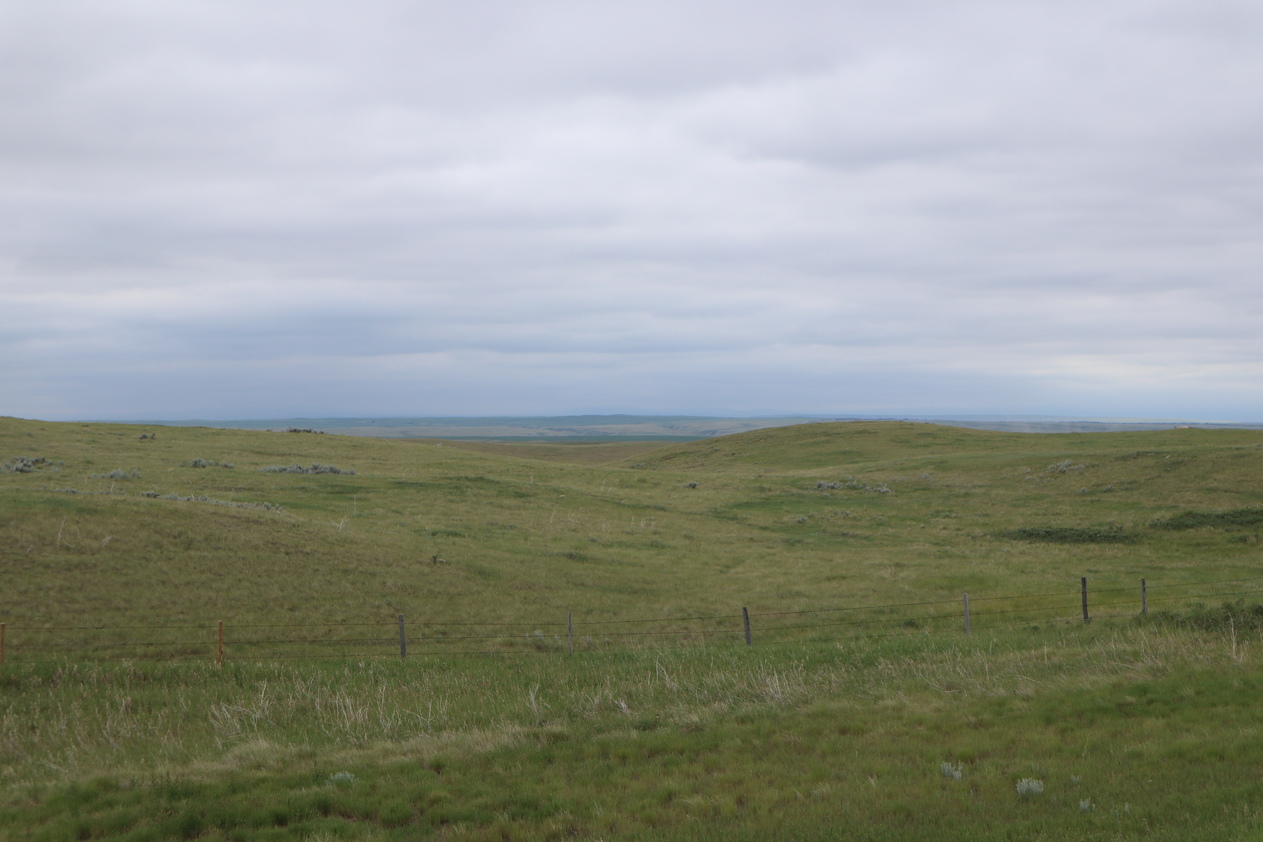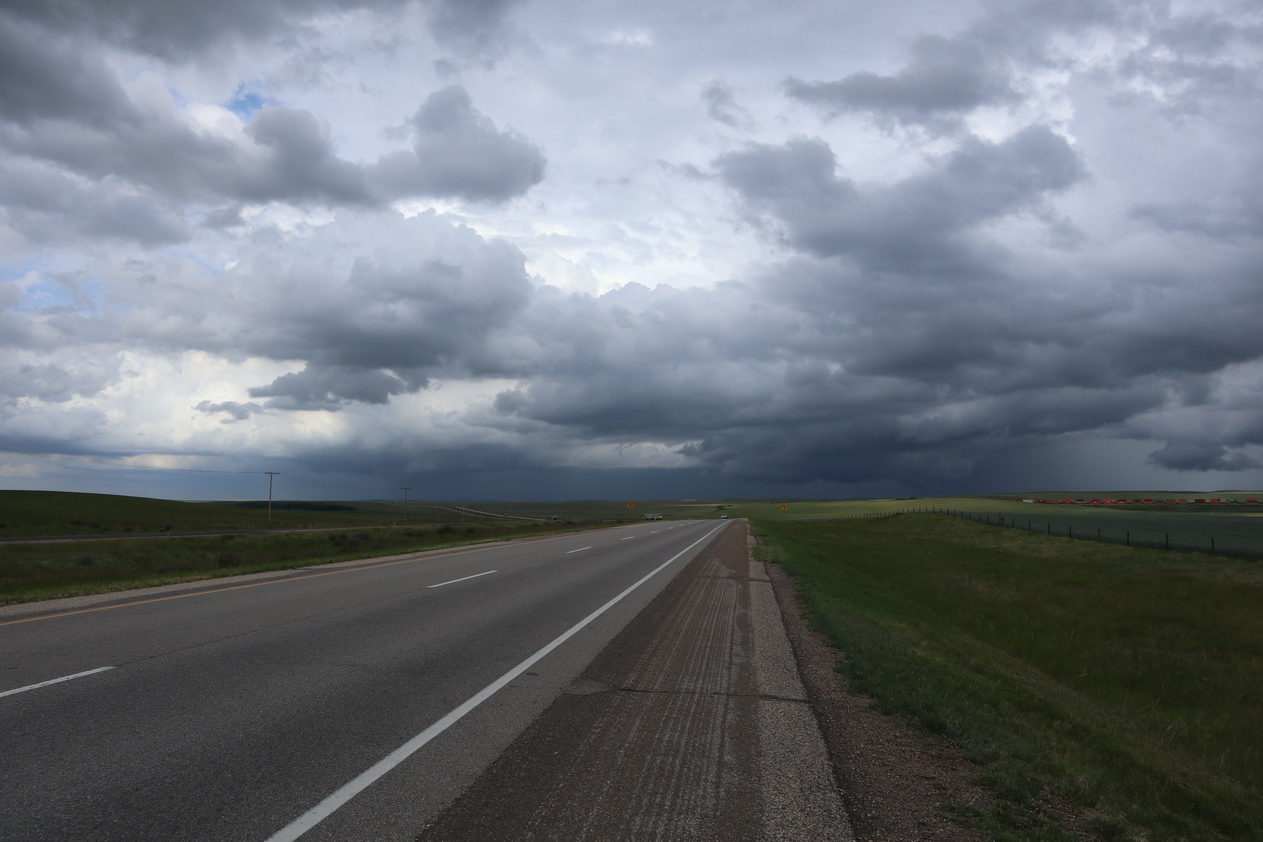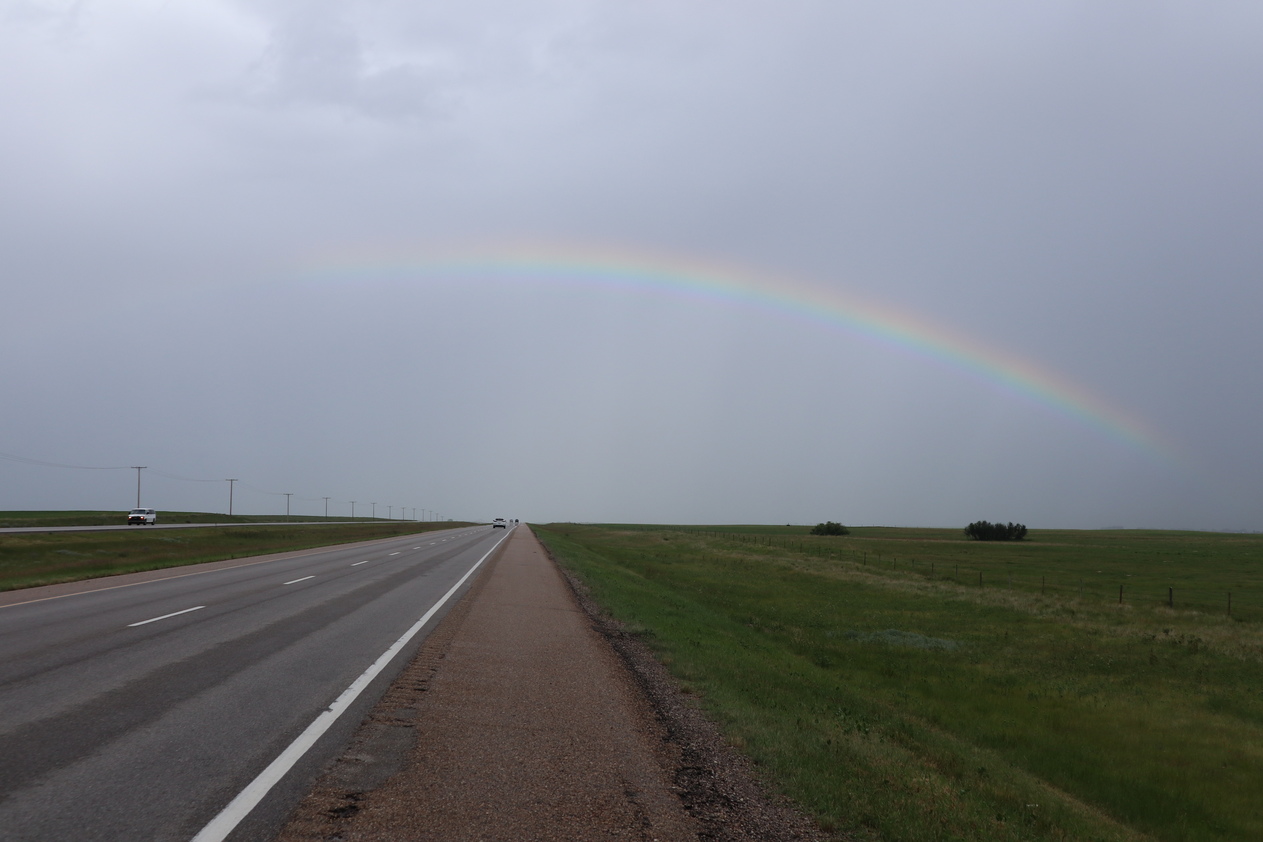 Soon the rain went away and I got a little bit of sunshine before I reached the small town of Gull Lake. Unfortunately, 4km before reaching the campground, I got a flat tire. I was so tired after biking all day I was too lazy to change my tire so I just walked my bike to the campground first where I fixed it. Gull Lake is a nice town but clearly not in bloom. I talked to the teenagers running the grocery store that evening discussing how one of them almost got fired.