I slept in till 900 - the birds could not wake me up. After a few days of rain it was finally sunny! The road in the morning was very dirty and so soon after 5km riding I got a flat right before Tim Hortons. Minimal change in my mood since it was sunny! The mosquitoes in this area are vicious. It was 1100 and I had stopped to check my map under direct sunlight in the middle of a road - immediately these small nimble mosquitoes started to bite. I noticed that across Canada the mosquitoes vary.
I reached Miramichi in the afternoon. Part of the way I had to stick to highway 8 which was very busy - Oldfield road provided wonderful relief. On the way to Miramichi I stopped at a garage sale in the middle of nowhere it seemed. I asked the old lady if she had any license plates. She dug up an old one for me and gave it to me for free! With the smaller provinces I was getting worried as to how I will find license plates to complete my Canada collection. I felt like a kid trying to collect everything. I remember all those toys/sticker/lego collect the full set materialistic type scams, but collecting the license plates seemed doable and something that would be a great souvenir.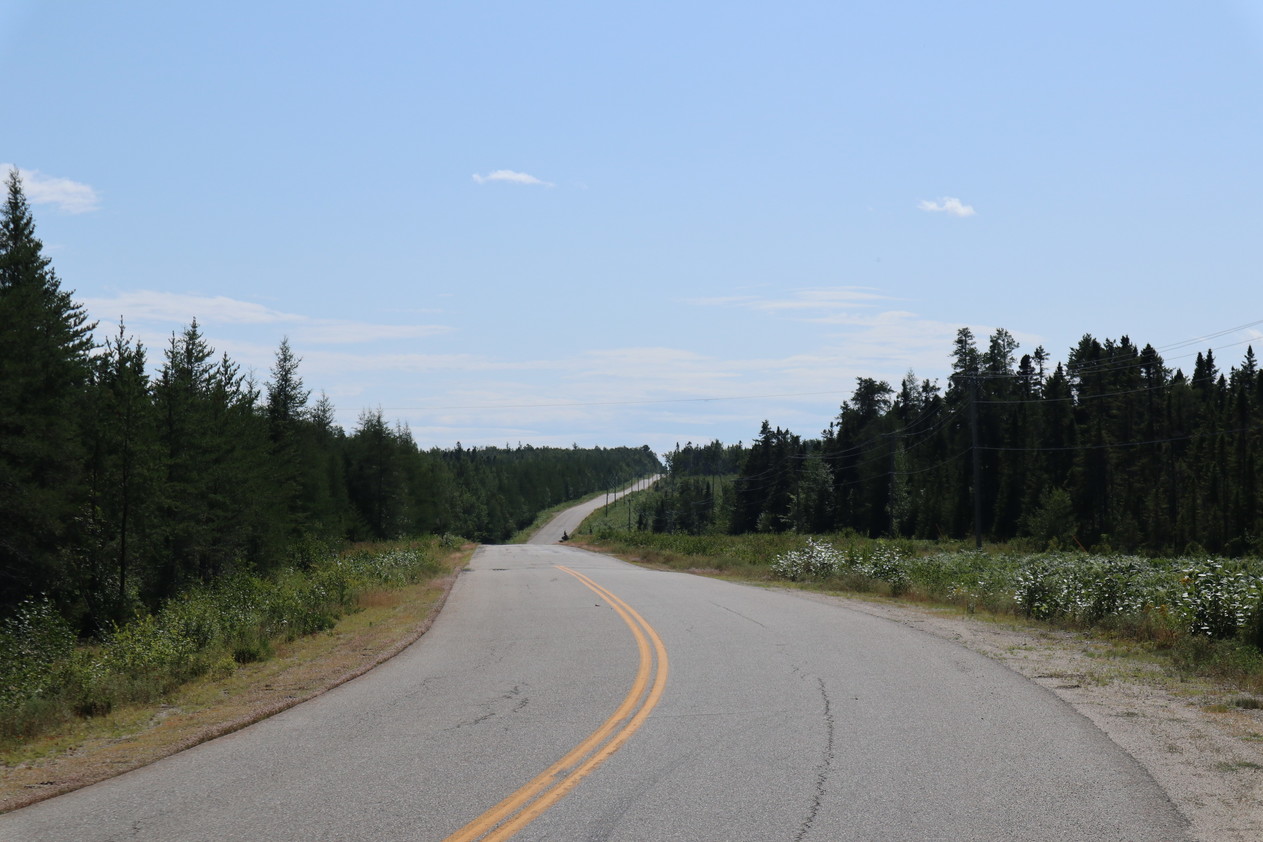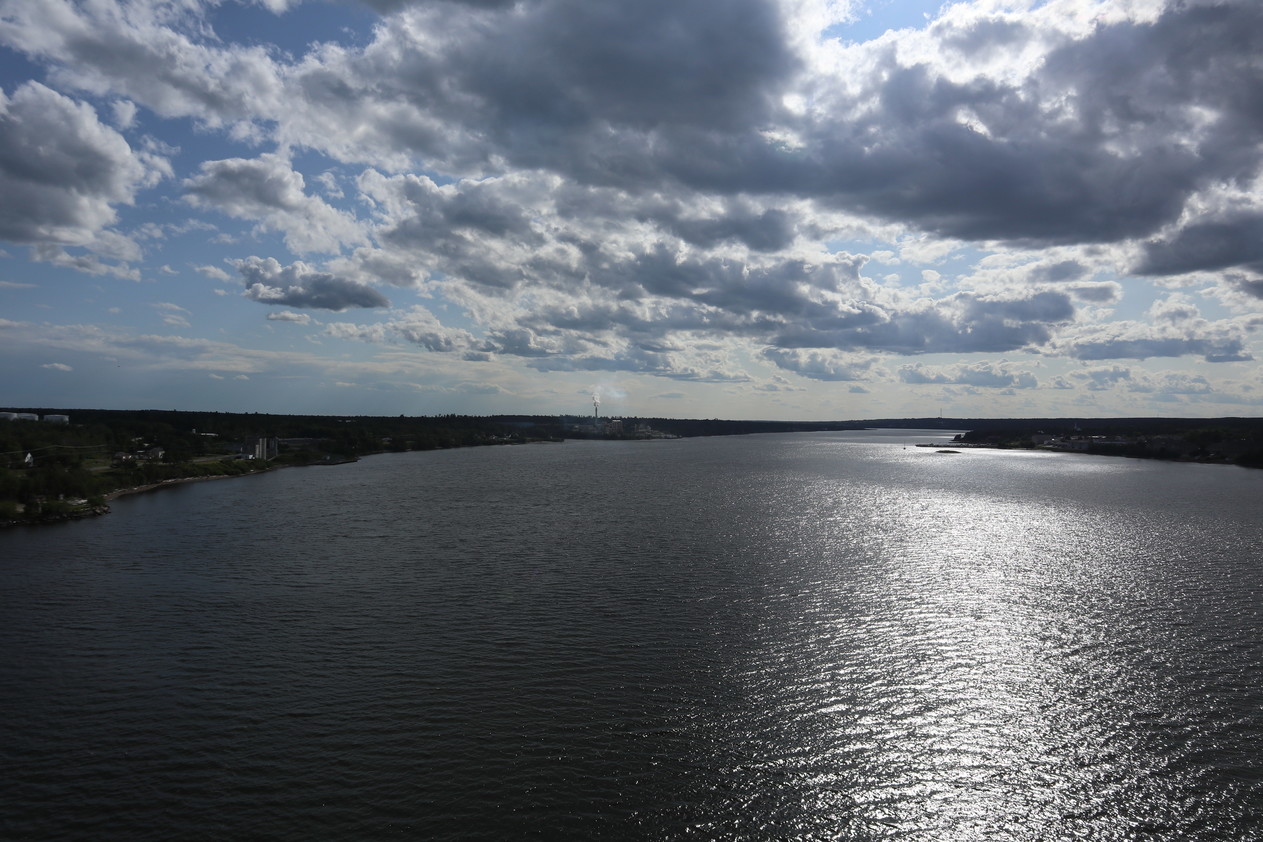 The road after Miramichi was beautiful - lots of shoulder space. The forest reminded me of Manitoba and the hills like Ontario. Eventually I saw a pair of bike tourists enter from a side ATV type road up ahead. The side road was in the middle of nowhere. Perhaps they were stopping for lunch or maybe they came from the forest. I caught up to them quick. They looked very haggard. We didn't talk much.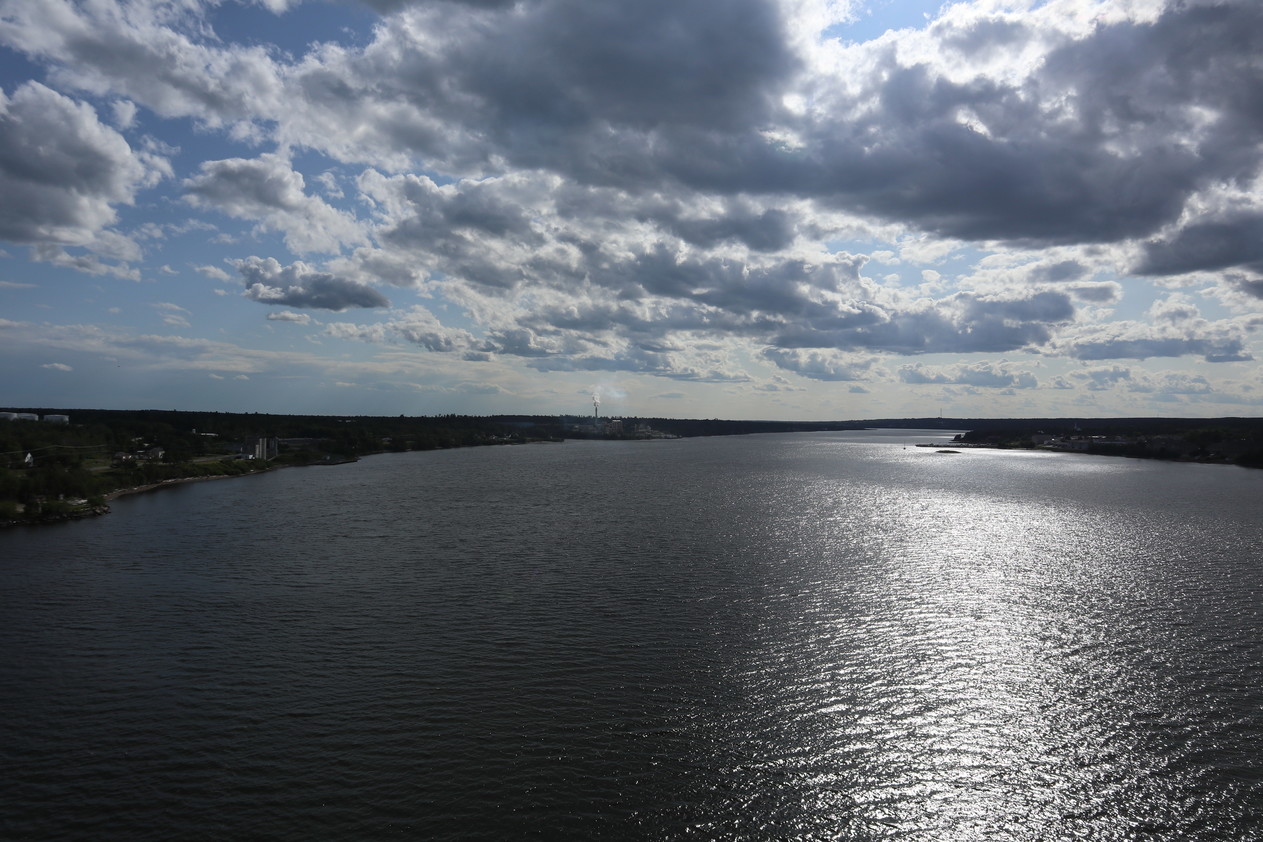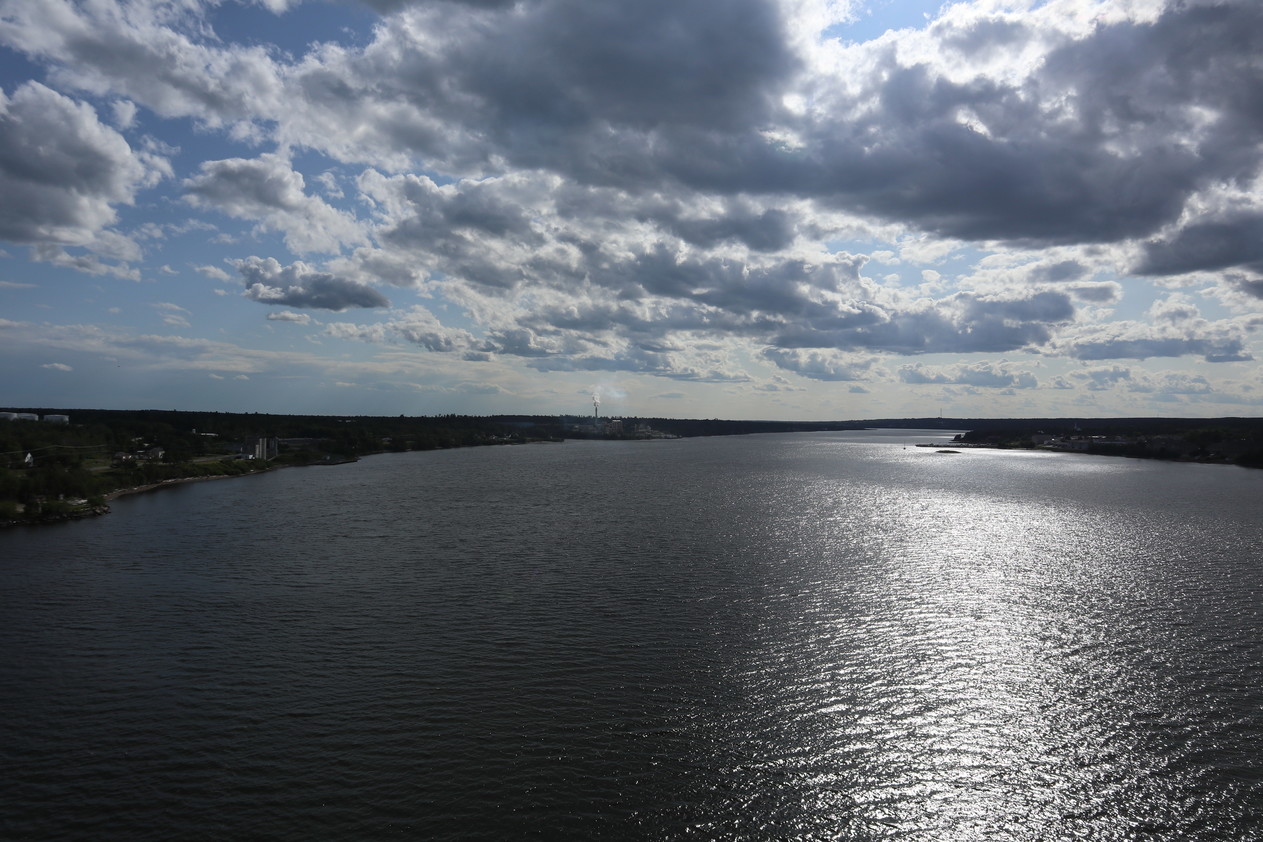 It was hard to believe that I've hit the Atlantic - felt crazy and strange to being almost done. In Northern Ontario I remembered thinking how everything is so far and worried if I will make it or should I stop in Waterloo. Now I was here. The weather today and vibe was similar to that of what I experienced near Caddy Lake (Day 19) - deja vu like. Time had really rushed past me. It was as if yesterday I was in the Rockies and now I'm approaching the end of my journey still unsure what lies next. Even during the day period after a full day of biking I would have difficulties remembering my starting location and other details...I was just biking - time flies. During my trip I've talked to few bicyclists where we shared the analogy of how the bike trip is similar to life - everyone has a start place and time, finish place and time, difficulties, encounters, equipment, duration...the list goes on. Working backwards with the analogy - inferring the perception of time from bike trip to life suggests there is lot of time jumping and acceleration. This is obvious, I feel it on the relative short time scale all the time. My elders mention that time acceleration picks up (for lack of a better phrase) so much that it is hard to believe sometimes. These thoughts remind me of Germaine from Day 35.