The day started nice and sunny, but I knew the rainy clouds were coming up soon. I left the west side and crossed the bridge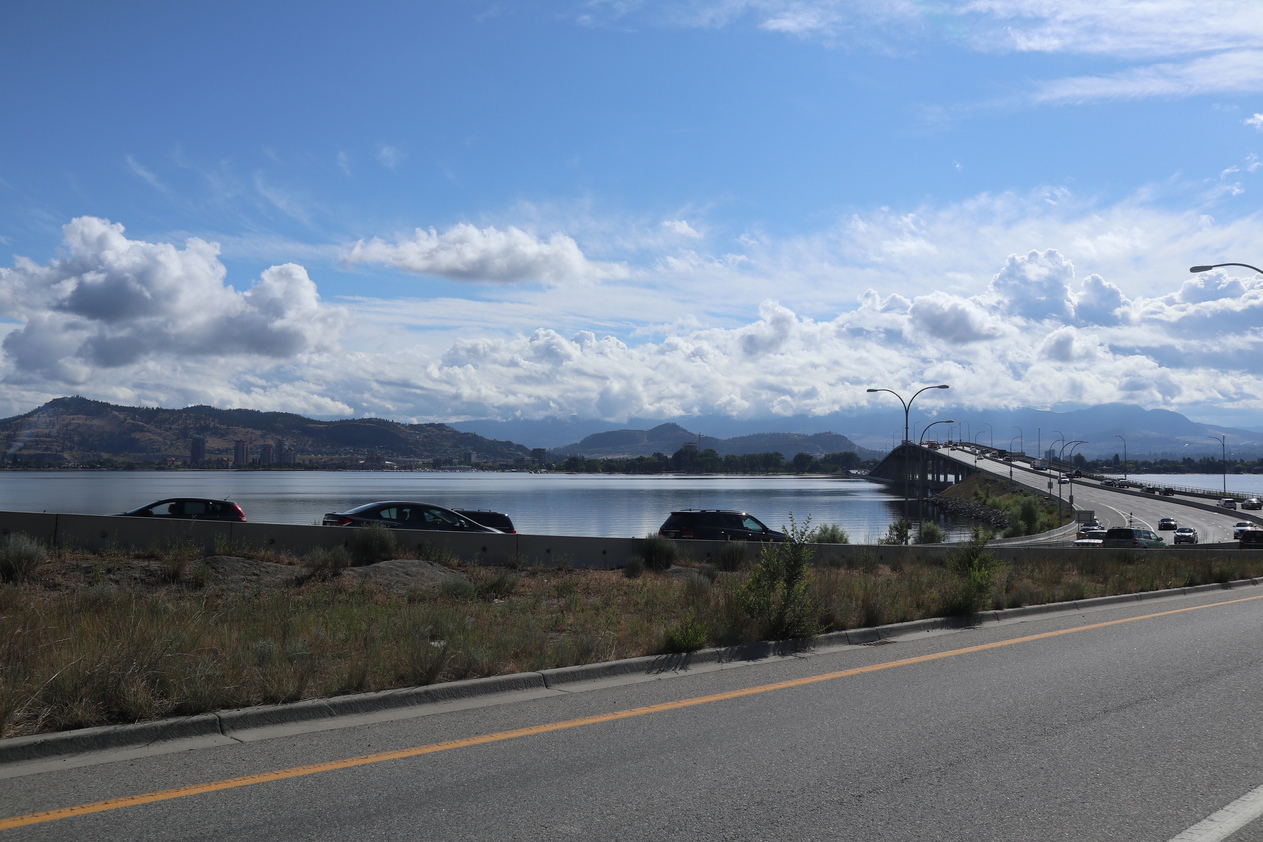 and made my way to Costco - a good place to load up on some calories for cheap. Getting through a city always takes time due to the traffic. The streets here were busy so I stuck mainly to the sidewalk. The view was rocky on the way out.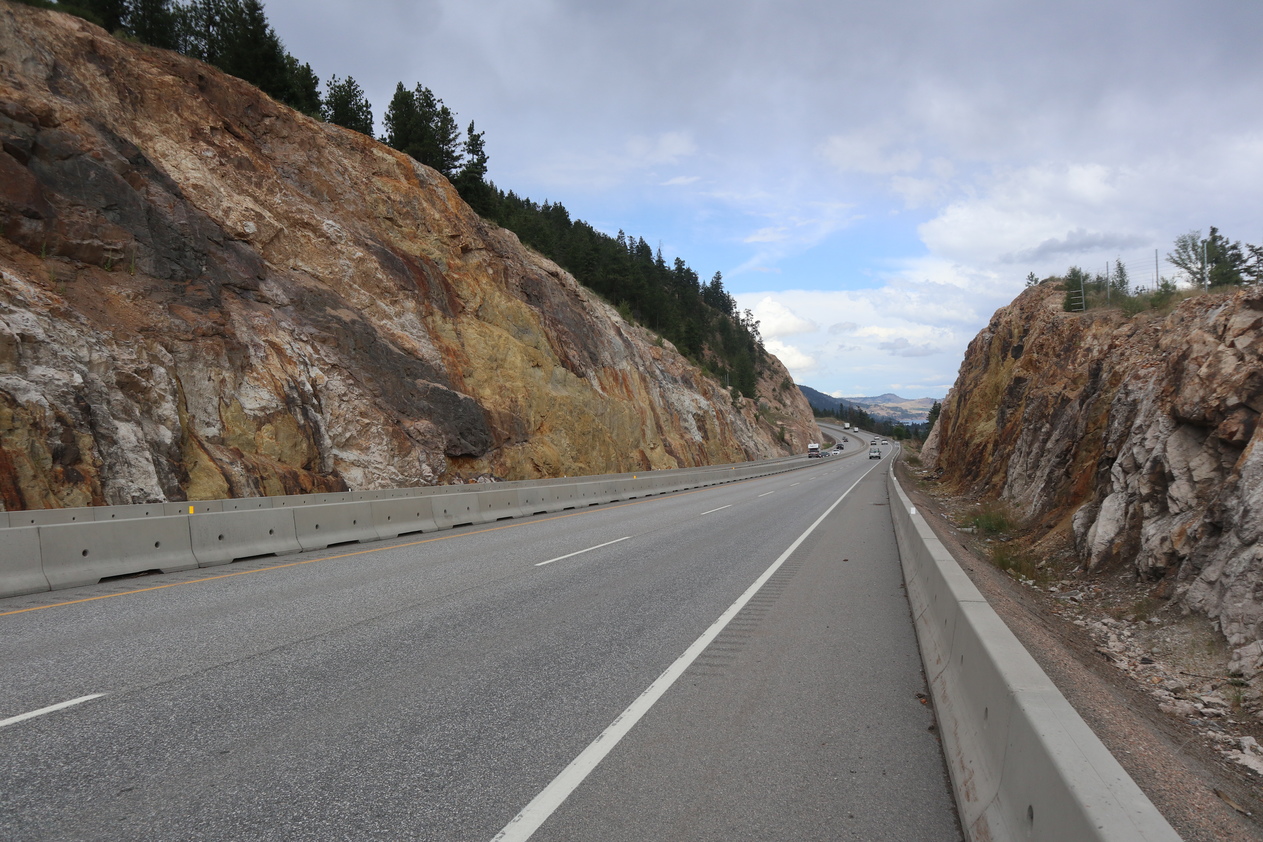 The traffic until the 97/97A midpoint split was heavy and the road was busy. While you are biking, your eyes are on the busy road - making sure you are avoiding cracks, rocks and staying within the shoulder boundary while also making time to look at the scenic views. Your ears are listening to the traffic and making sure your bike is running smoothly. I was thus very surprised that despite my busy nature that I noticed an old abandoned inner tube from a bicycle on the edge of the road - I am not the first nor the last adventurer!
After Vernon, the climate changed to a more tree covered one. It is amazes me how quickly the climate can change here. Near Enderby, I stopped at a Timmies for hot chocolate to warm up as I was wet and a little cold. While in line, I noticed a small glass award that commended the store numbered 1324673 (I don't remember the exact number, but it was LONG) for having a record 80% increase in cookie sales. This award's long number blew my mind, a foreshadow that there is a Timmies (or other franchise) in every small town. I thought I would have an interesting cuisine exploring experience during the trip - but I did not really figure how to partake in that without eating at expensive restaurants(I am not saying its impossible). The same stuff and food is sold everywhere and I was usually more focused on covering ground than eating.
Later that day, I collected my first license plate. I went to pick up license plates from every province in Canada (around 20 in total). License plates are lightweight and memorable souvenirs. They are rare and can be hard to notice. On the side of the road, you will sometimes see the ripped up truck tires on the side of the road. However, this changes in other provinces - in Saskatchewan it is dead gophers(hundreds of them) in Manitoba it is bud light cans, in northern Ontario it is piss bottles from truck drivers while in parts of Nova Scotia it is exclusively chocolate milk bottles....but almost anywhere across Canada you'll see a Timmies or a McDonald's cup. I'm making the waste sound worse than it is.
I stopped near Sicamous at Family Tree Riverside Campground.