Today I left for Marathon from Neys provincial park. The road was cold and by the time I reached the city I had to warm up at the A&W. At the grocery store I found delicious 50 percent off protein shakes and met a young couple biking from Montreal. They were thin and small and their bikes were much bigger than them. They weren't talkative so I left and headed to White River.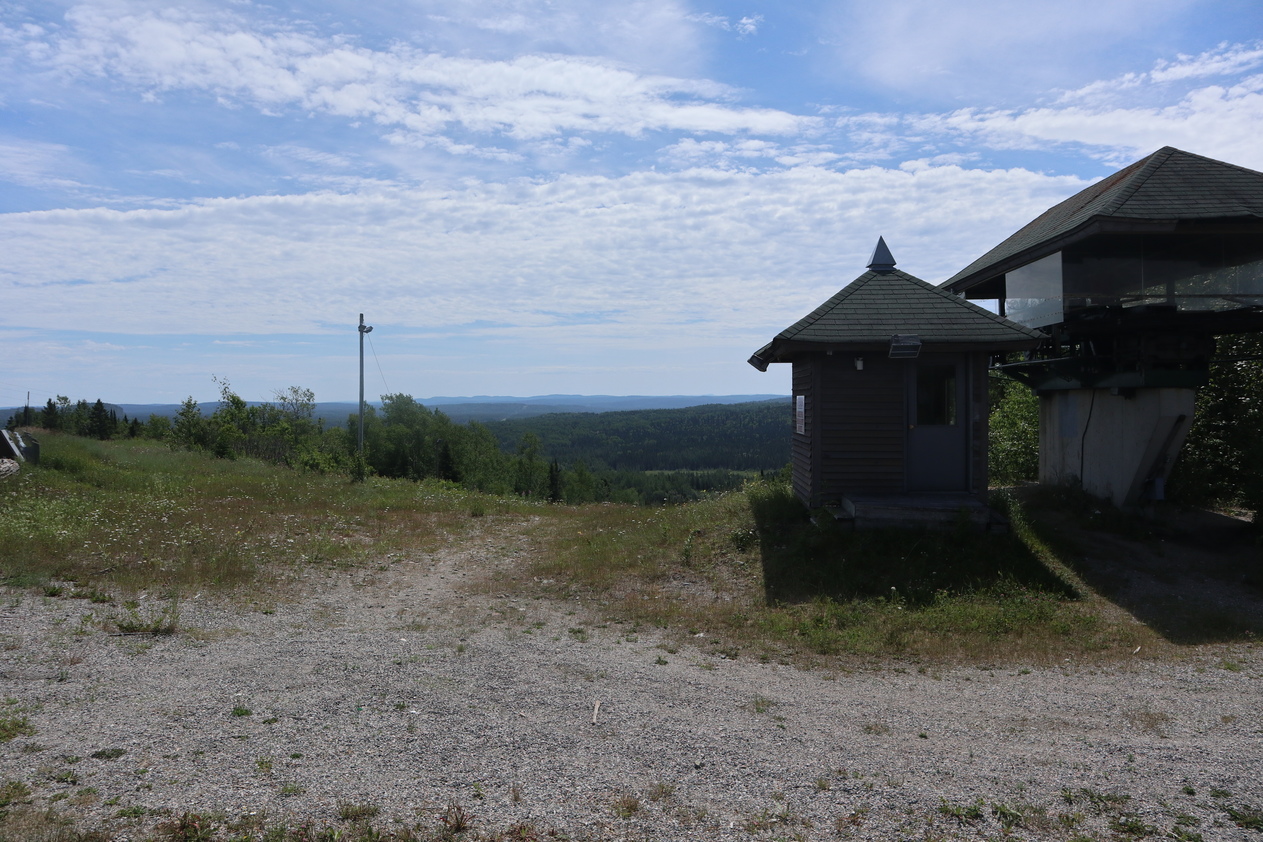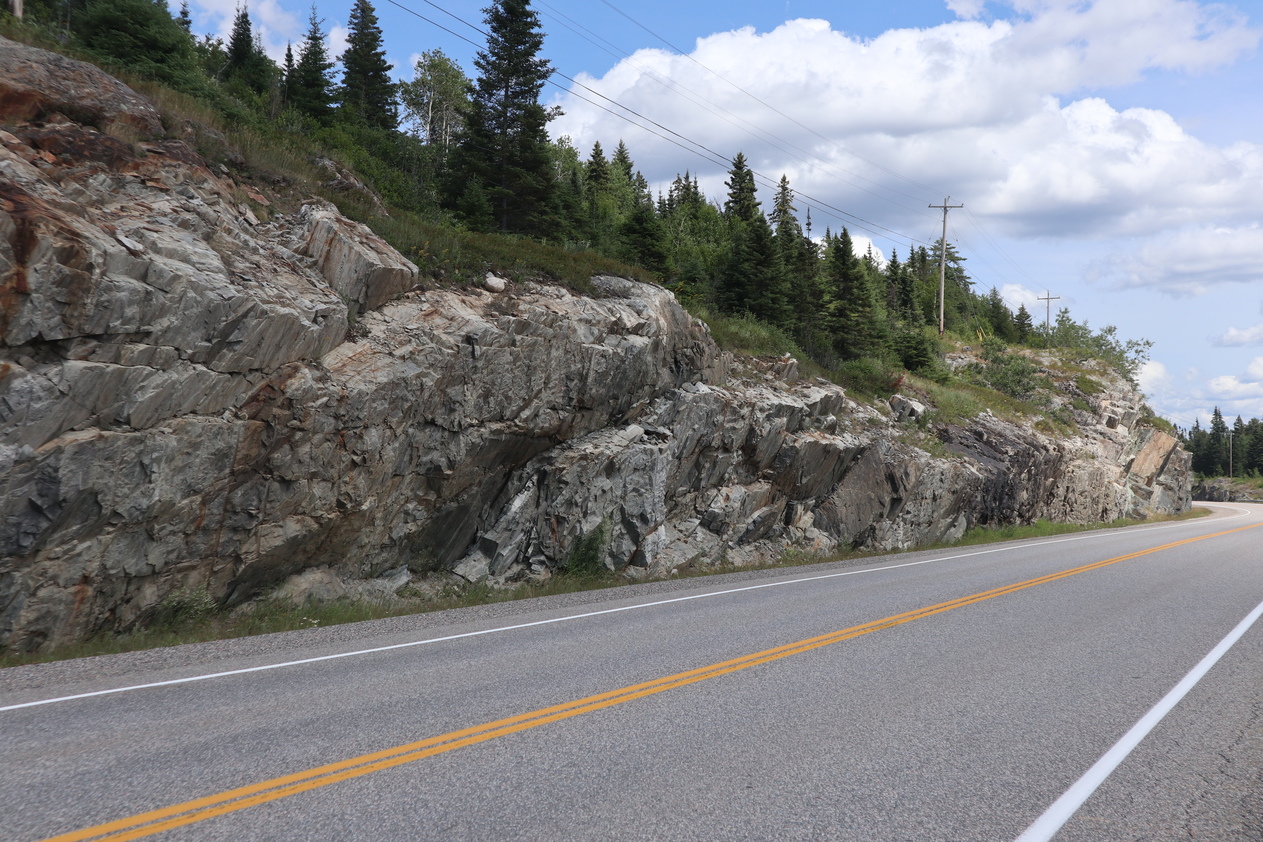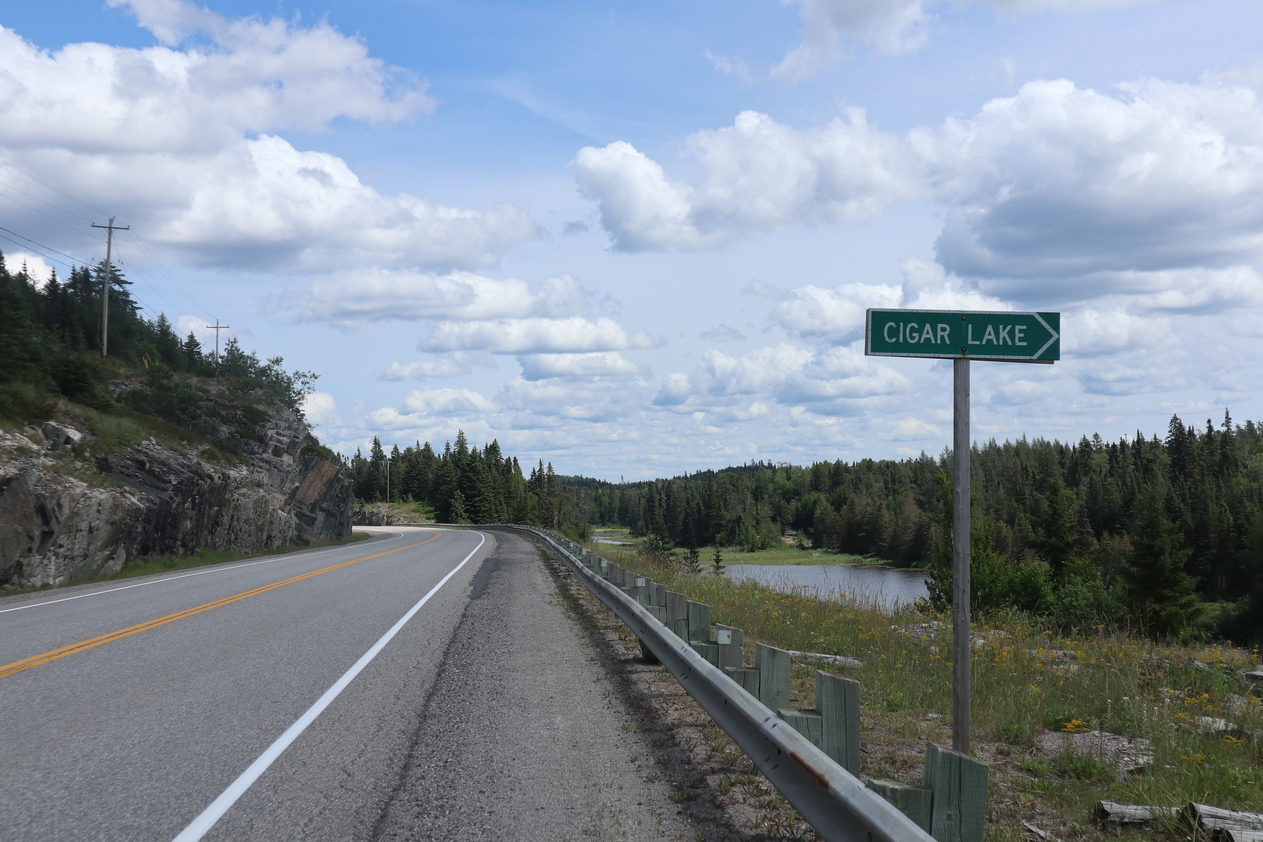 On the road to White River I met Ian. He was biking across Canada while fundraising money for Diabetes research. He broke his trip into five separate legs and did one leg per year. This year he was travelling from Thunder Bay to Ottawa. During his trip he stops at camps for kids with Diabetes where he inspires them with his voyage. I was going at a faster pace than him so I continued on.
By the time I got to White River it was around five and noticed a sign the kinds of which I've never seen before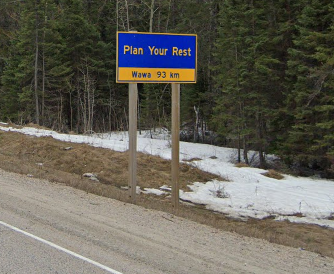 I bet the majority of the tourist money flowing into White River directly depends on this sign and the spooky effect it has on the reader. The sign worked on me as it was too late in the afternoon to go for another 90km push to Wawa.
At White River, I met another bicyclists. She was from France and visiting Canada for work. She had time before the end of her visa to travel the country. For her trip she purchased a van, but it broke down and she did not have enough money to fix it. However, she still wanted to explore the country...so she got on her bike and headed across Canada! She started in Quebec and was seeing how far she would make it. She was not sure how far she would go as she was having a tough time - Northern Ontario can be hard. She mentioned how she was following Google maps and in parts of Ontario she had to go on rough roads. I was familiar with the exact mistake Google maps made. In Ontario she went on the Bruce trail on her bike as recommented by Google - not worth it. She camped in the wild most of the time which was impressive but encountered ticks. I stayed in campgrounds as in addition to enjoying the comfort of showers and so forth, I enjoyed the lack of ticks (but you have to pay). One time I remember stopping to take a bathroom break at the side of the road and my leg must have touched the grass. Later I stopped to take a picture and saw a tick crawling up my leg. I beat the crap out of it with my camera until it fell off (ticks in Canada are scary).
Eventually, Ian caught up and another bicyclist (Alex) that I did not notice before approached from his campground. We all hung out and ended up having dinner together. We shared our experiences and insites. It was a great evening. Camping on the city park grounds was free.