Today I biked with Alex. We biked with similar speeds so we stuck together. I have a tendency to zoom ahead so Alex led the ride most of the time.
Alex had the Trek 520 bike that the bike mechanic in Dauphin said I should have purchased for my trip. It had disk breaks and did look real nice. However, it comes with a crappy seat as Alex confessed. He said the first thing he did once he got to Calgary was get a better seat. I've met a few people during my trip that had problems with seats. One also had to buy a good seat in Calgary. One got hemaroids while one did not wear bike shorts and complained to me that he's got pain...(I told him that without bike shorts that thats on him). I've also read online accounts of people having to use chaffing cream.
I purchased the B67 Brooks seat and I was super happy (I did not know if B17 would be too small and their prices were not that different)! The springs do help sometime when going over bumpy roads. You spend days on end sitting while you bike so why not be smart about it. A good seat is a necessary investment.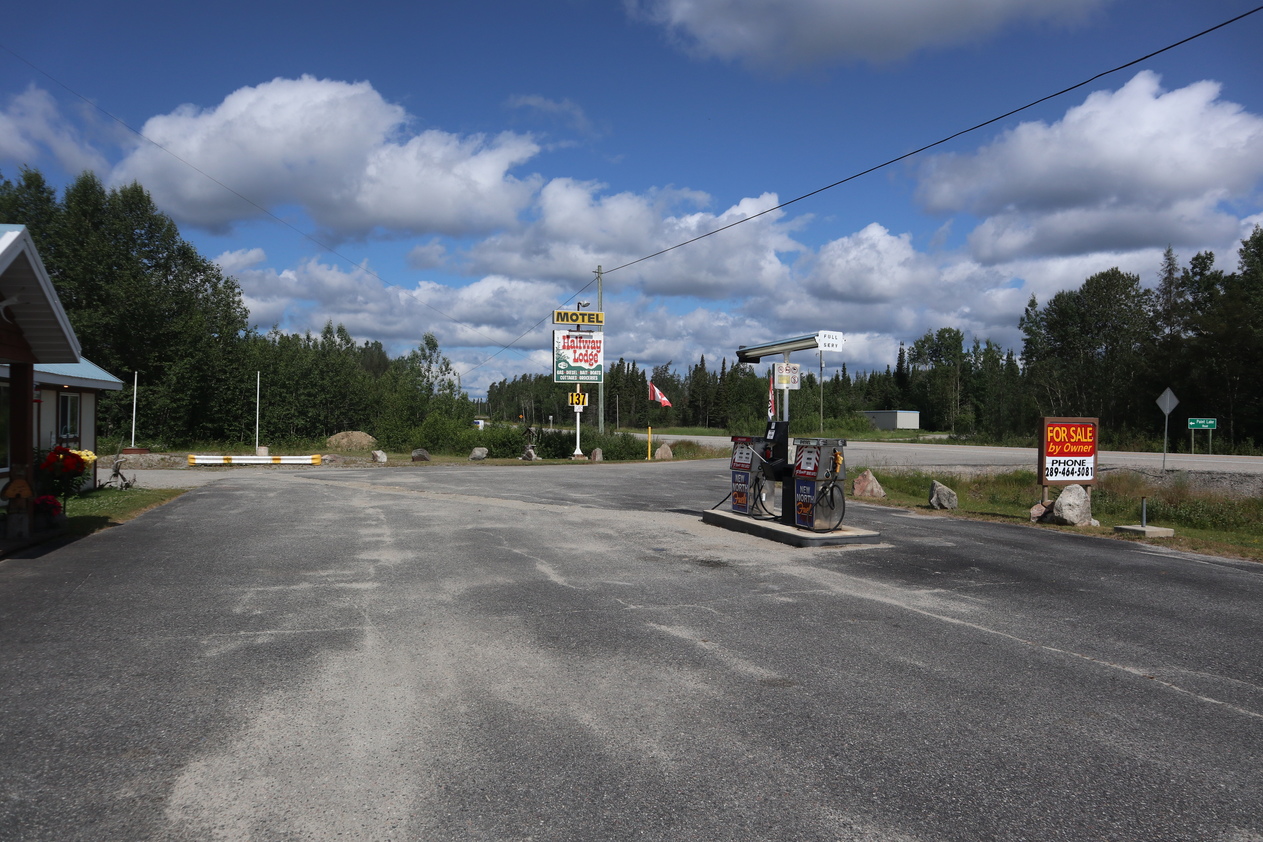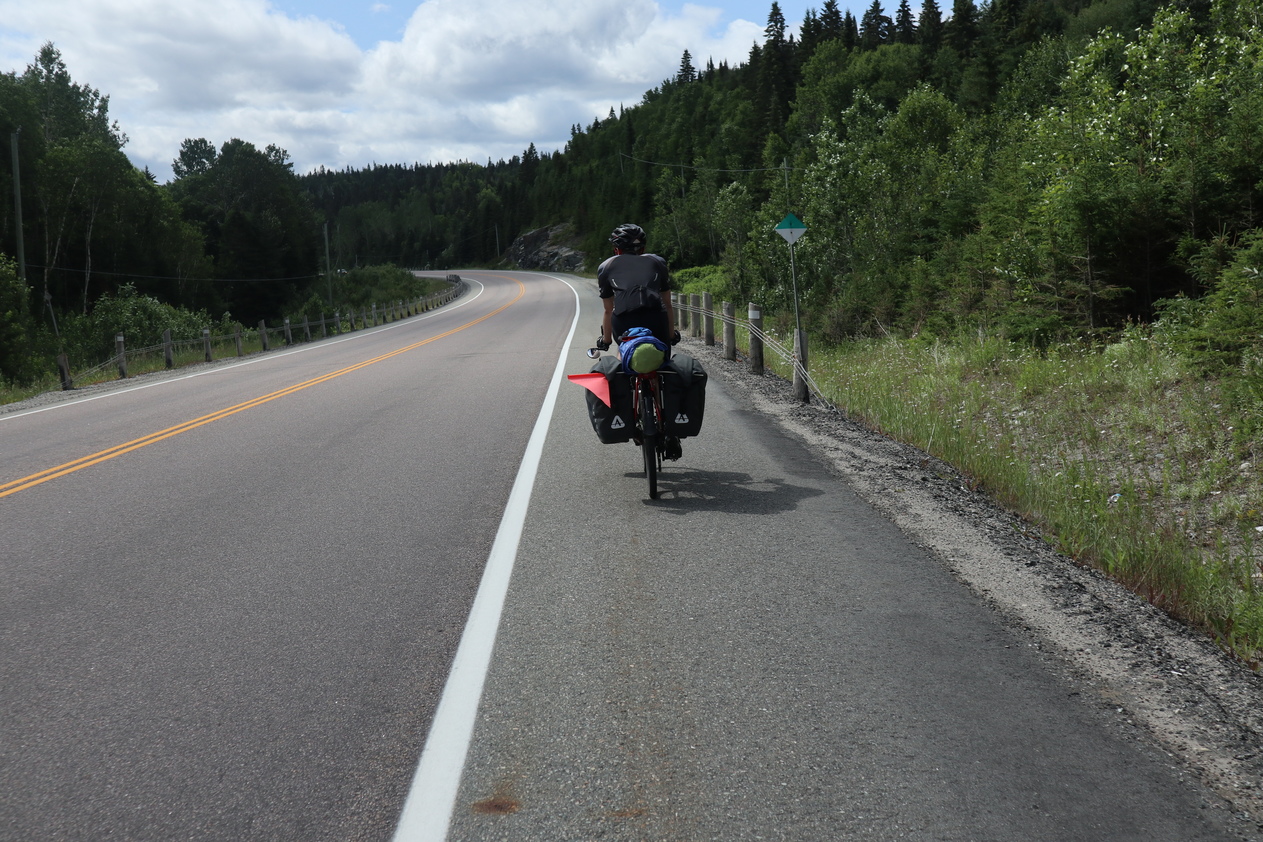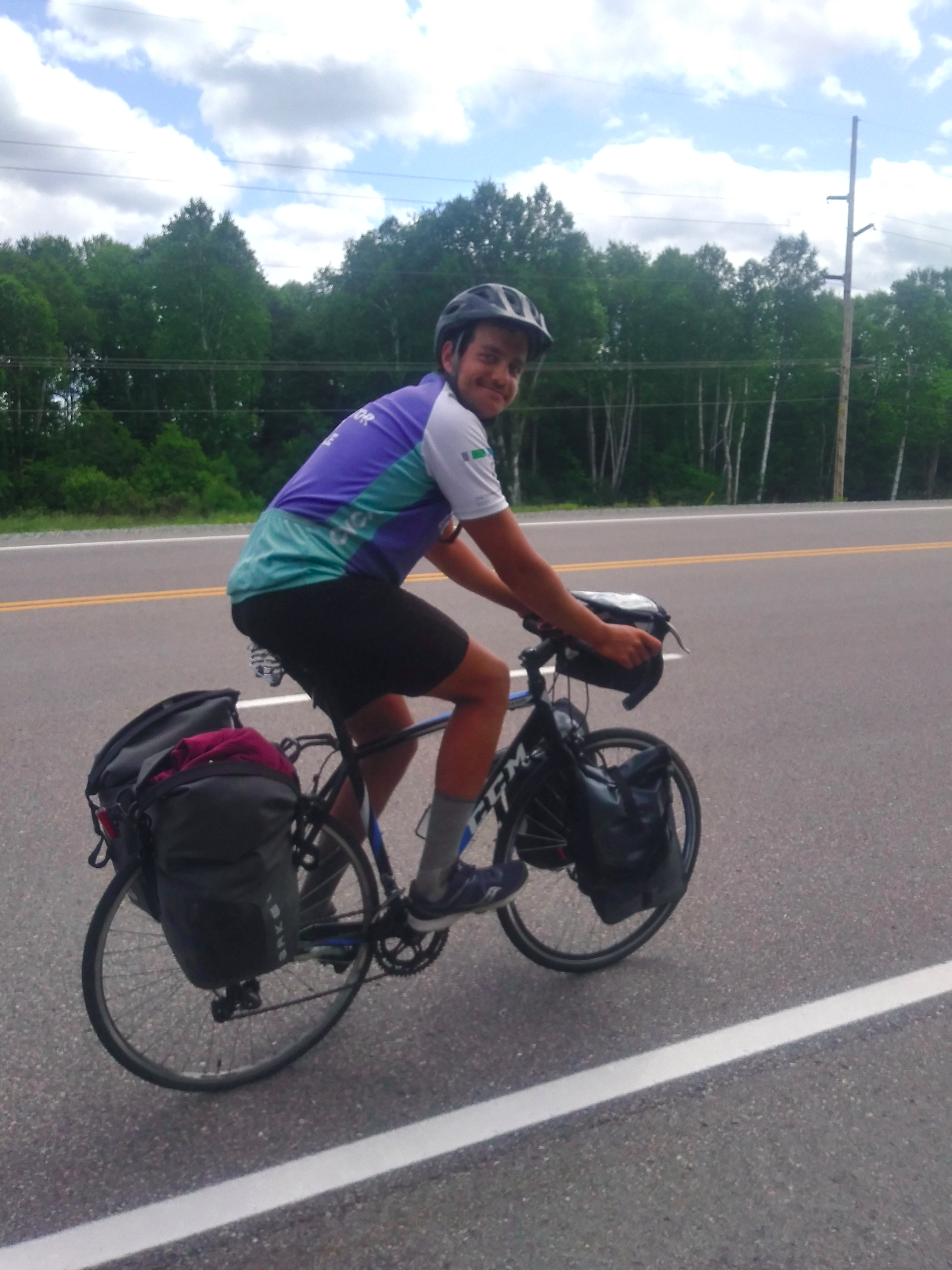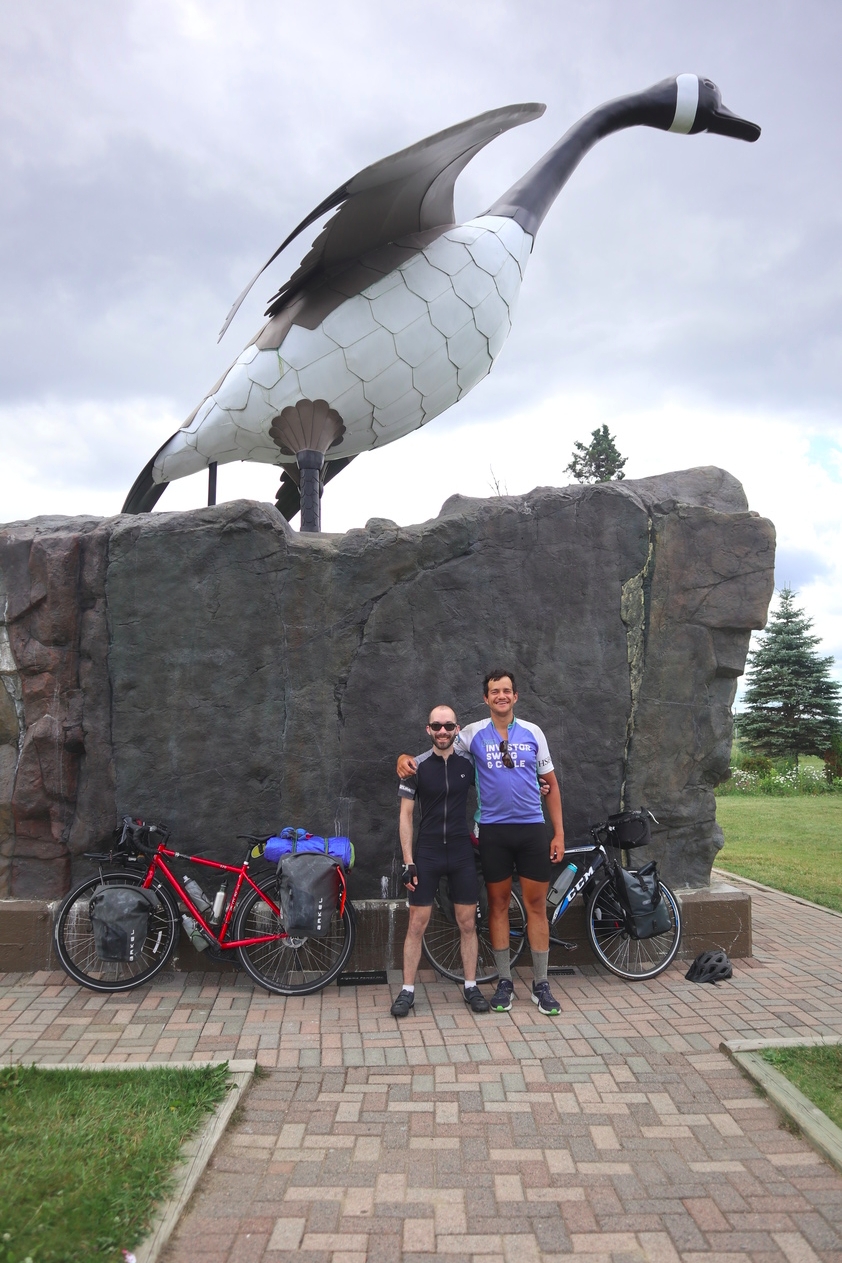 I biked together with Alex to Wawa. We shared many laughs and anecdotes about the trip. After Wawa we biked together a little past Old Woman Bay where Alex stopped for the night at a provincial campground while I continueud on. I would have loved to take a break, but I felt the pressure to be on schedule. It was a little sad to say goodbye - it is fun biking together with someone you click. However, everyone has got their own journey and plans.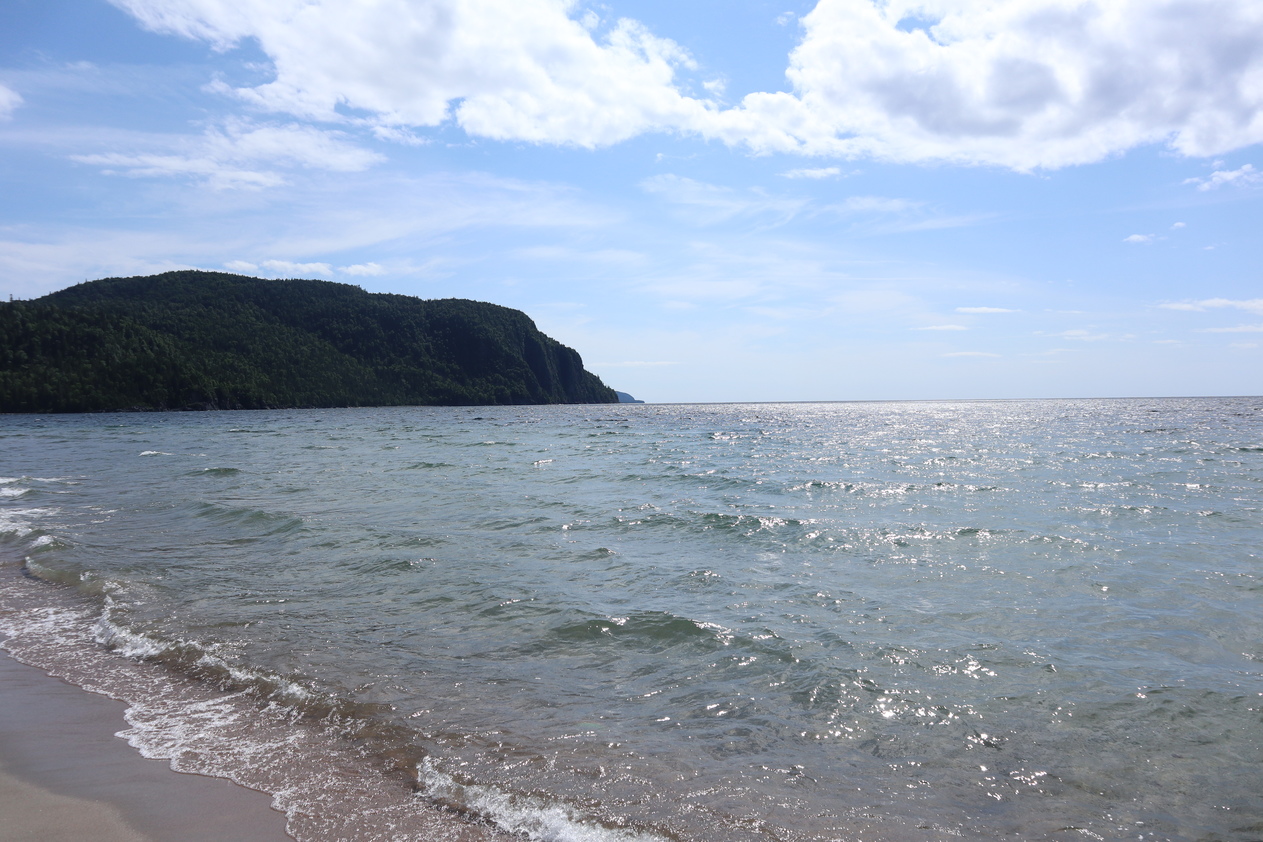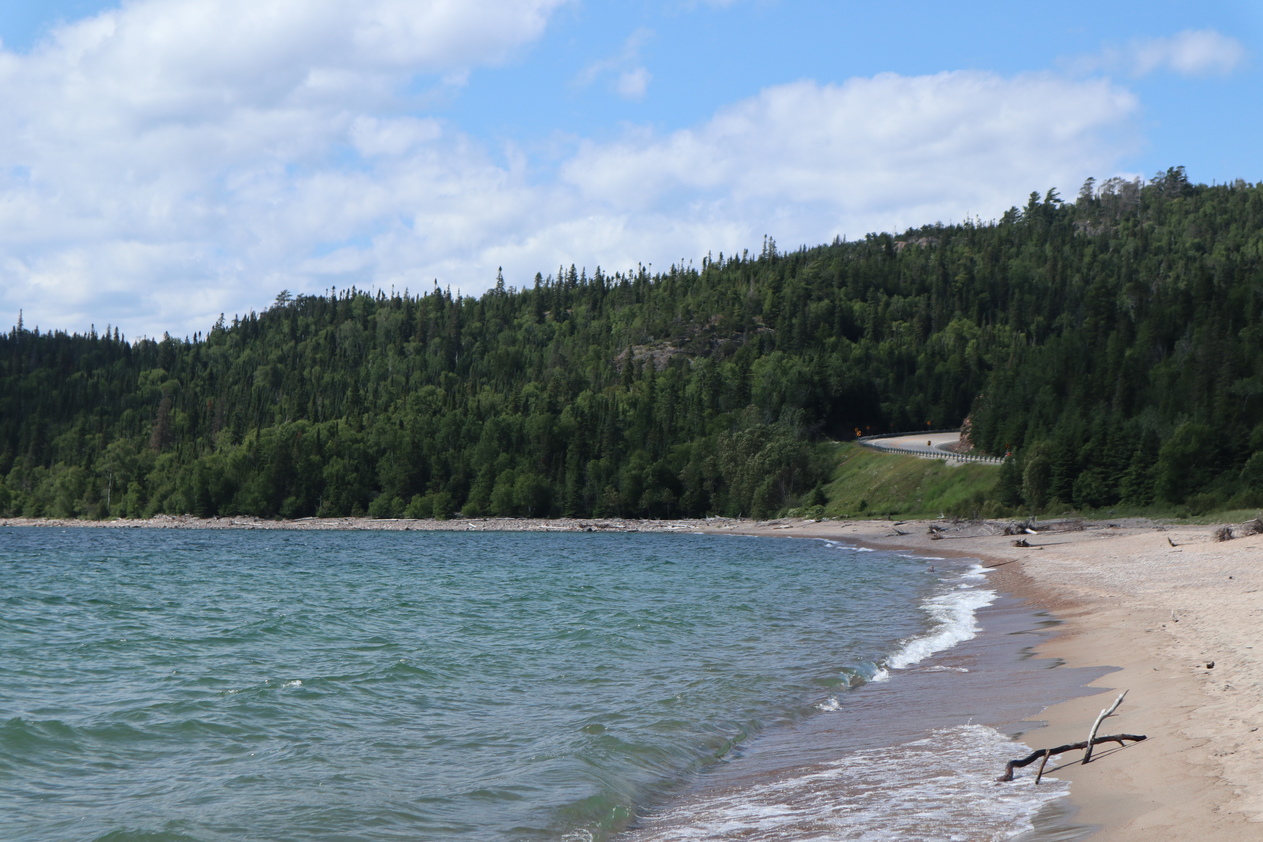 The road right by the shore of Lake Superior headed to Agawa Bay is very beautiful and scenic. After the endless trees and swamps of Northern Ontario I was happy to see the cliffs, views and sandy beaches. The climbs are steep but you forget that as you are focused on the beautiful water and rocky hills all around you. If you are biking here, I hope you do it on a hot, sunny afternoon.
I was excited to be very close to another big city the last being Thunder Bay. I was excited to have made it without my bike breaking down.
I eventually made it to Agawa Bay Campground - the campground was almost full and I was grateful to have found a vacant spot. I purchased firewood for the night to celebrate. During this day and the previous I had poor cell coverage as only Rogers covered that area - usually cell coverage was great. I had a 4gb a month cell phone plan which was plenty for the trip. If I wanted to download a podcast I would stop at McDonalds.