Finally a sunny morning! I left the campground early and biked out to the beautiful view.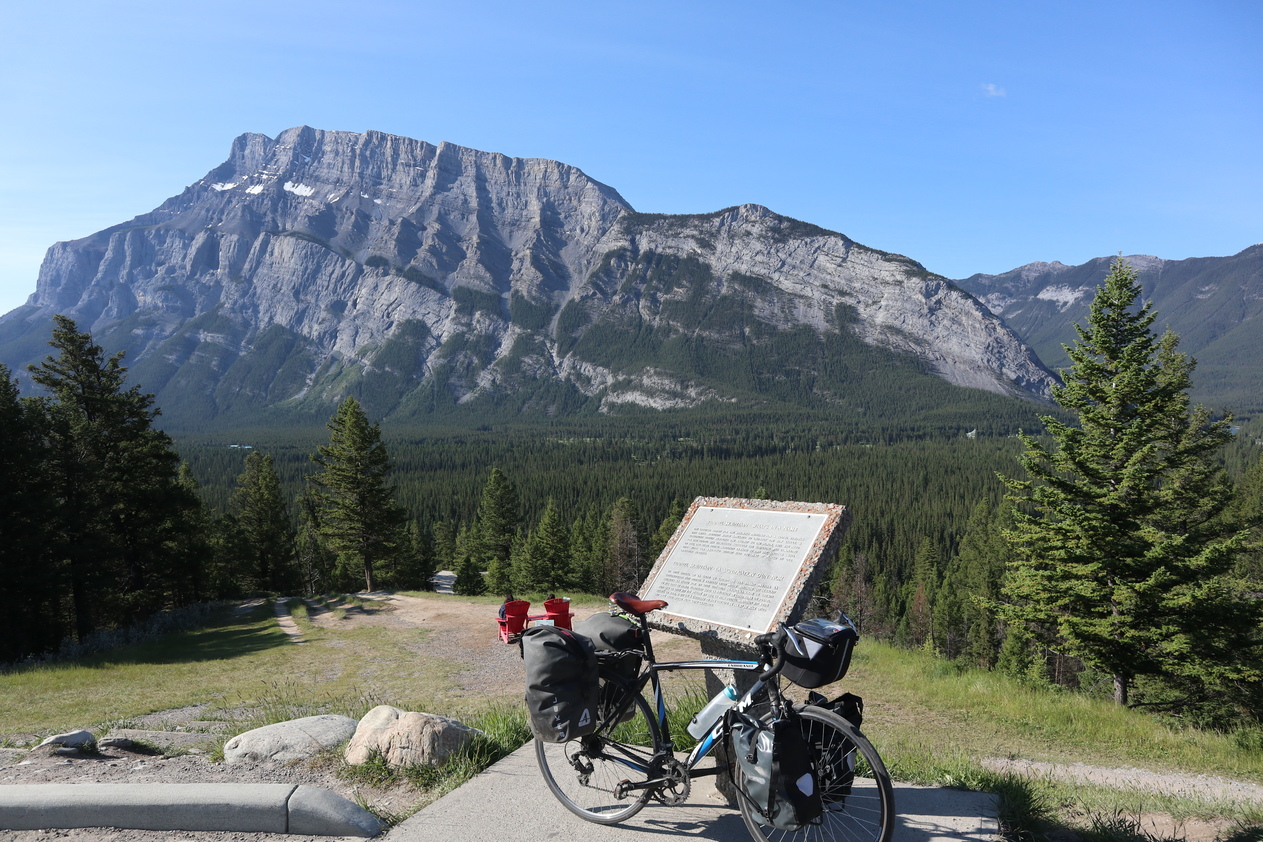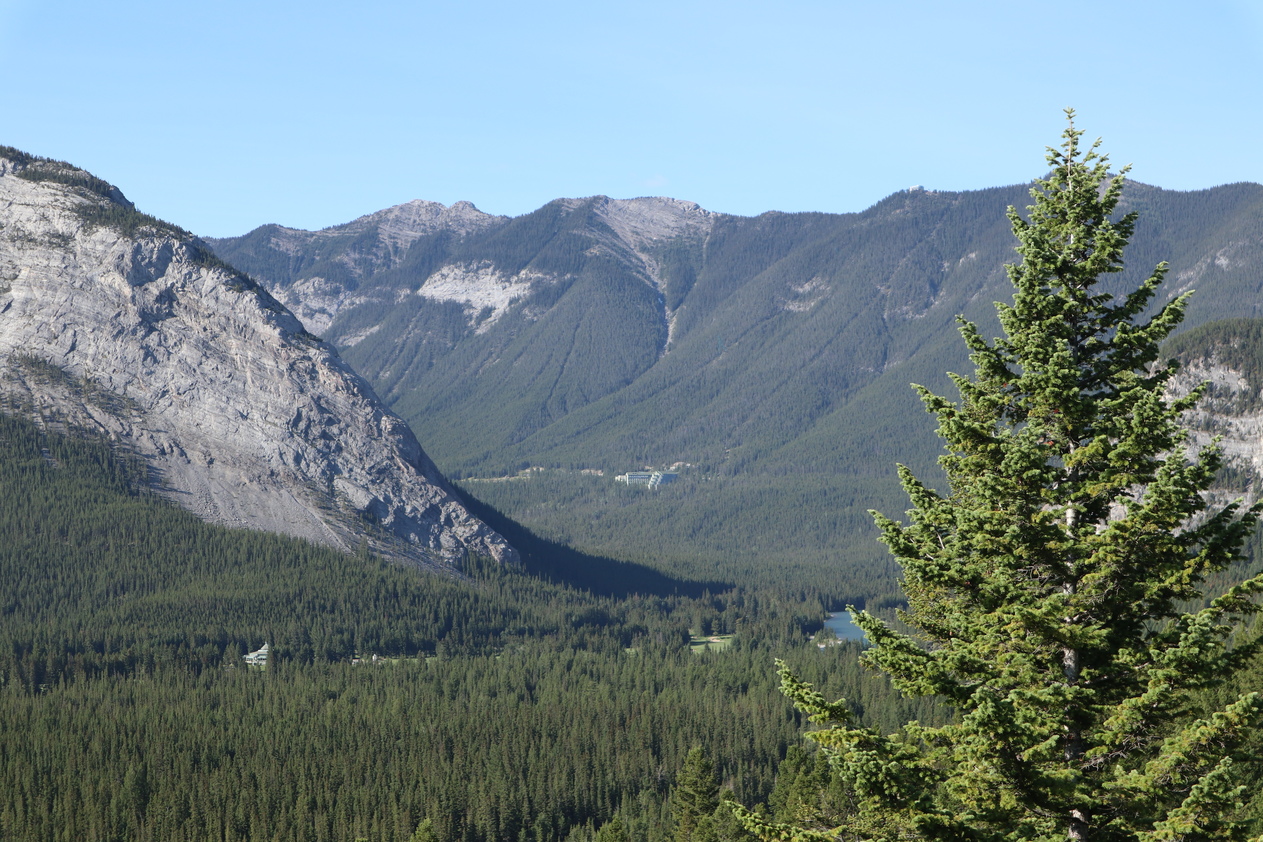 A van pulled up while I was observing the view and one of the guys that got out approached me and we talked a bit. He was my age and woke up around 4am to run up the mountain in front of us all the way to the top with his friends. I would have loved to climb up that mountain myself, but I was hungry and had to keep going. Maybe sometime in the future. I tried stopping at a Timmies for food, but the line was way too long so I decided to hit up the next town over - Canmore.
On the way to Canmore, I ended up biking on the highway which had plenty of shoulder space and was nice. However, I soon realized that there is bike path to my right near the highway where there were dozens of bicyclists enjoying their morning ride. A lot of them were looking my way and some even waved. None of that matters. All that matters is the old man I was racing who was on the bike path going in the same direction as me. I had the advantage most of the time, but it was close. After about 20km his path veered off and that's it.
Soon I reached the edge of the mountains. The riding was smooth and fast with all the downhill despite the head wind.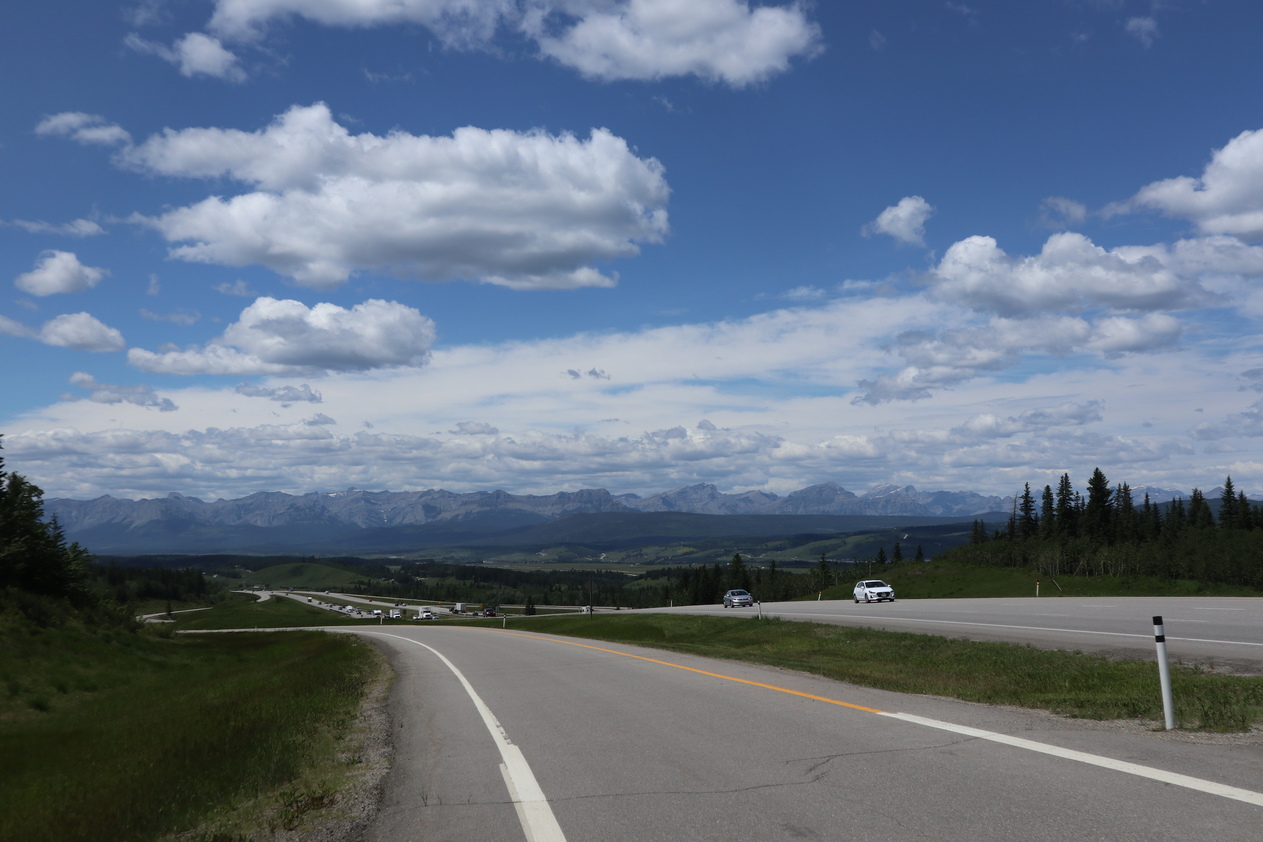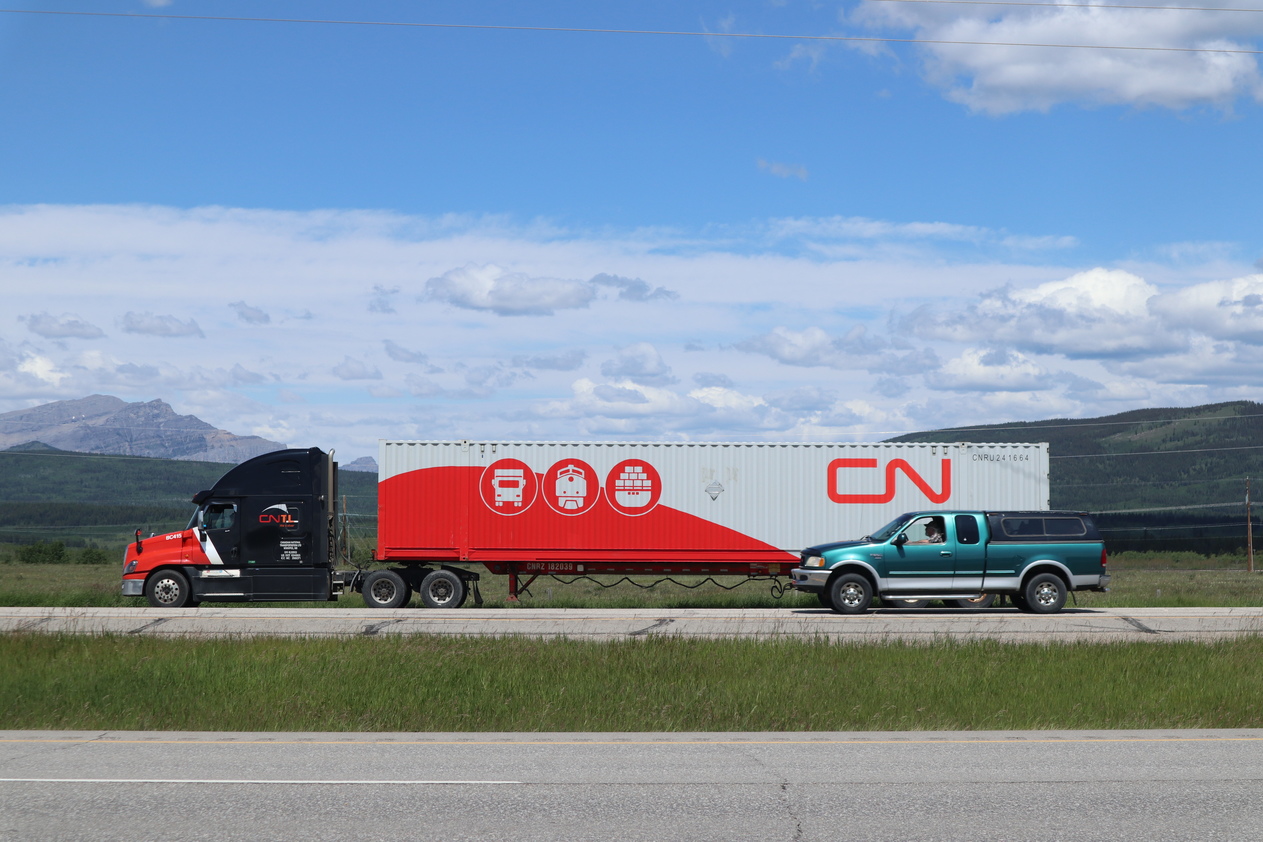 Towards the evening it got rainy again. Eventually I made it to the HI city hostel where I stopped for two nights in order to take a rest day.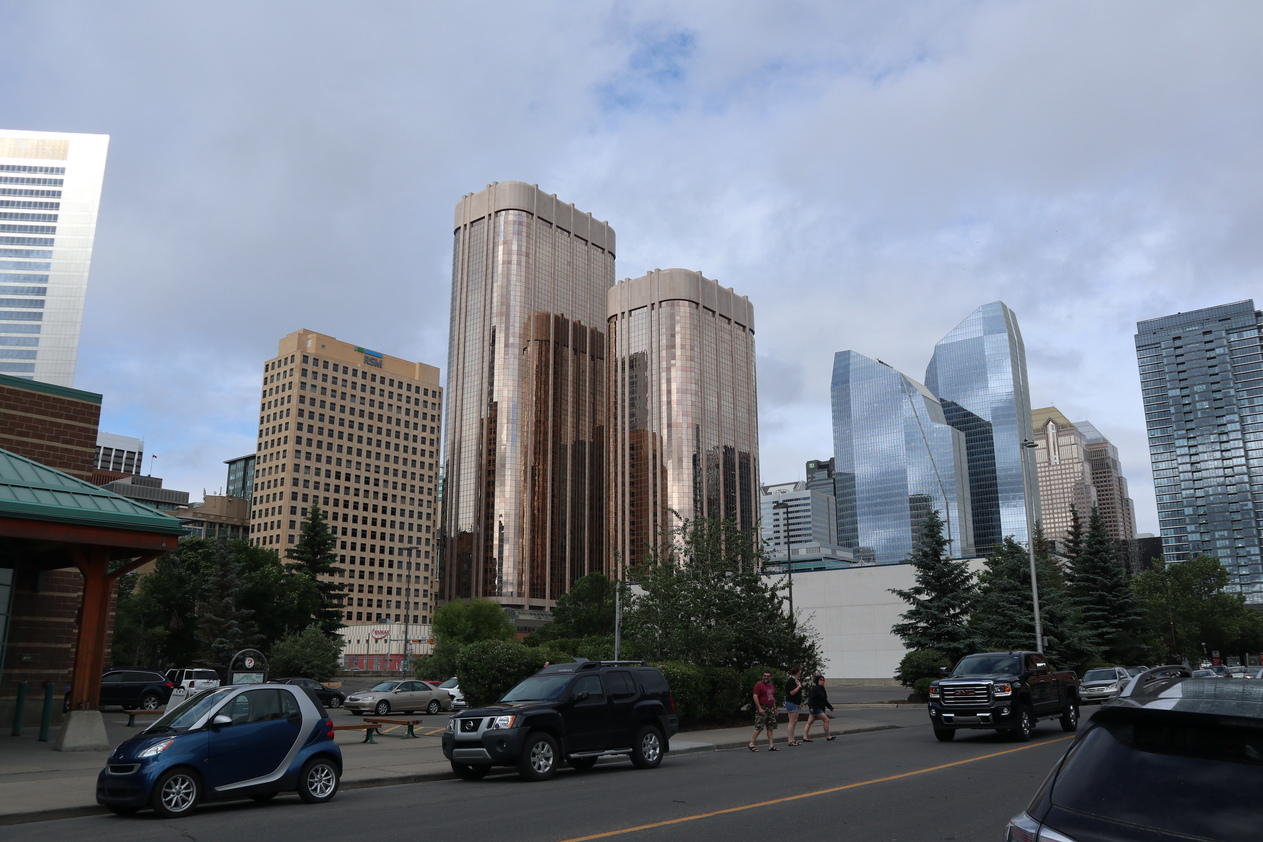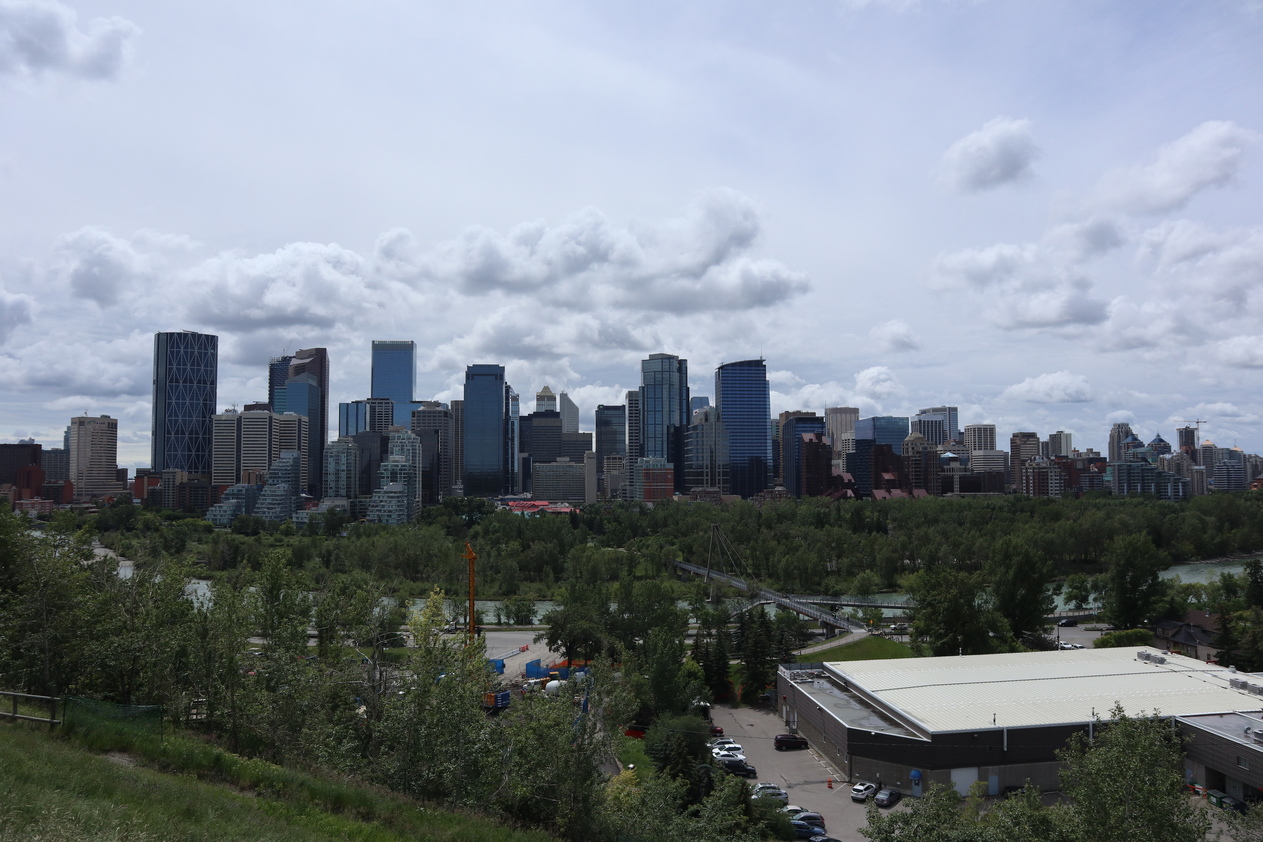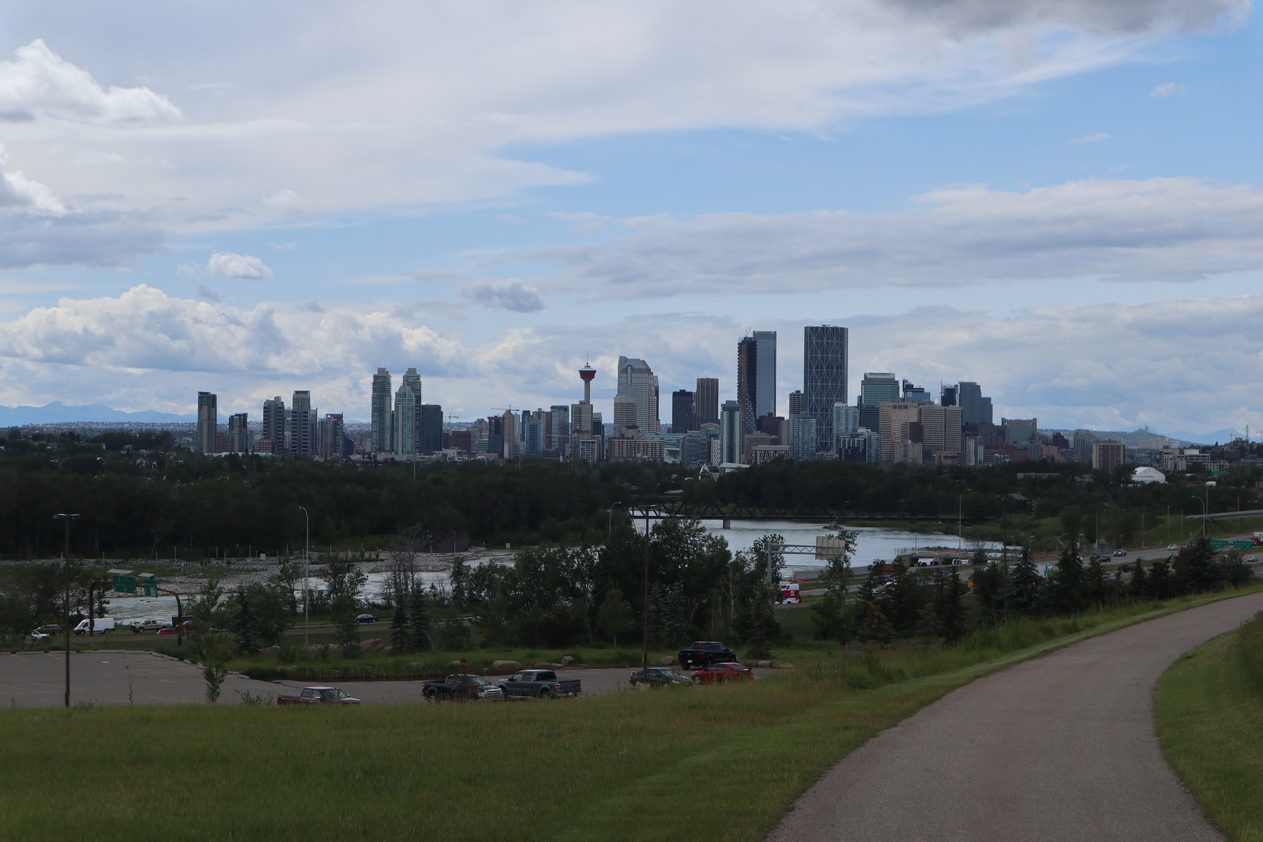 My hostel roommates were cool. One was an old Italian fella who flew in for some rodeo/festival event to make connections with the local beef businesses. He saw an opportunity as there were recent news of worsening relations between China and Canada. He brought with him cowboy boots and a cowboy hat. Another roommate was a hitchhiker who was coming from Montreal and made it to Calgary in three days by getting a lucky ride. He was interested in my bike trip and said that he wants to try it one day too.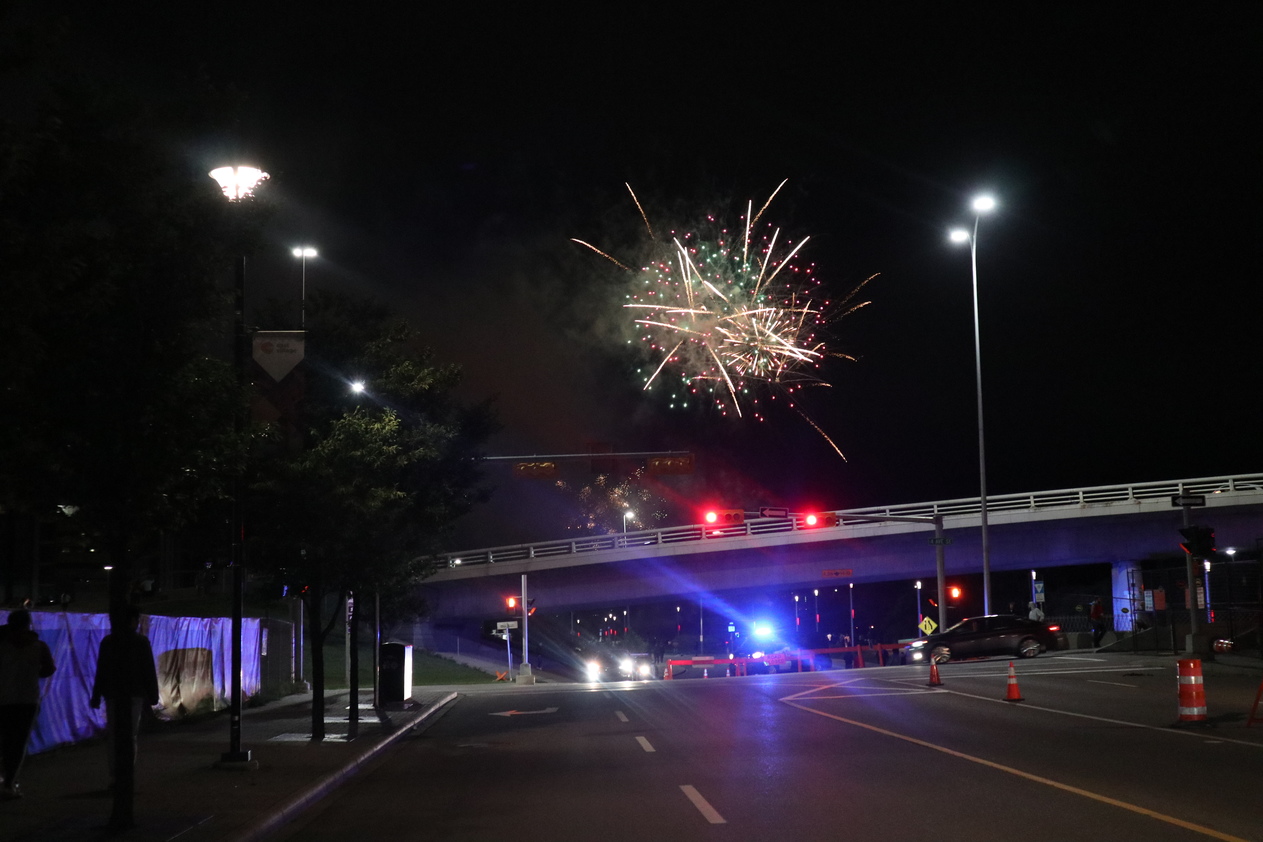 The next day I purchased a better air pump and a chain cleaner device and explored the city.